STBlitter Rev.A
Blitter & IDE expansion for Atari 520ST(M)
With optional 256KB ROM decoder
---
Download schematics and Gerbers: STBlitter_RevA.zip
Please make sure to carefully read the included readme.txt before building this board!
IDE Interface and ROM decoding is based on schematics from P.Putnik: http://atari.8bitchip.info/astide.php
Blitter expansion fitted, with a CF adapter directly plugged into the board. The IDE interface is not buffered so you need to use very short or no cables.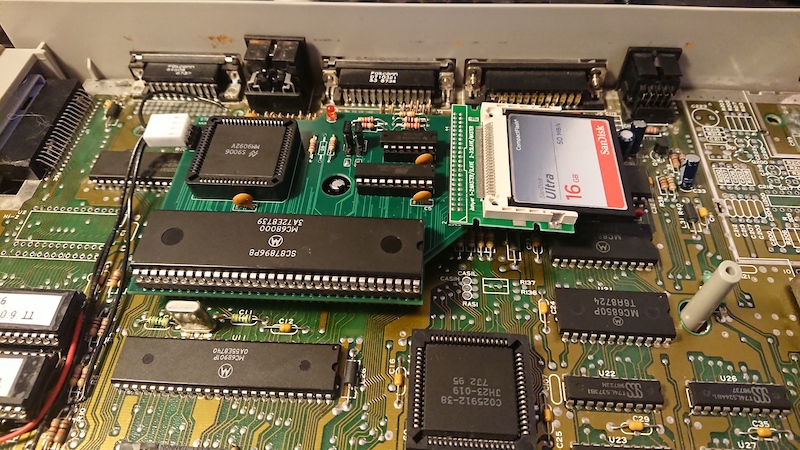 Blitter is working: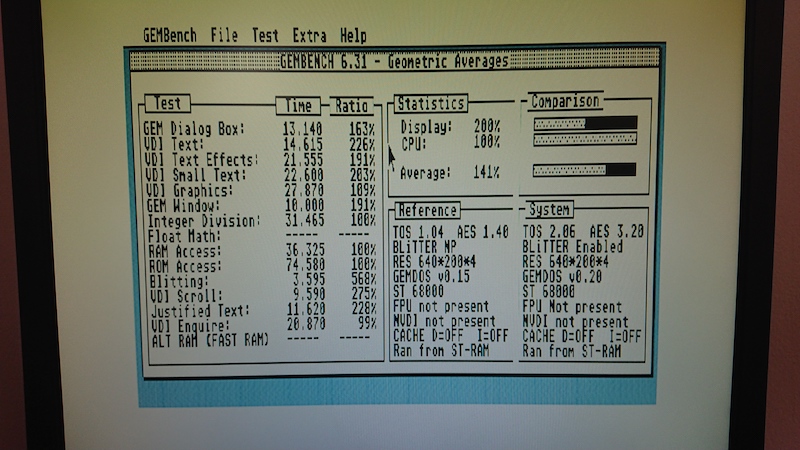 IDE speed at close to maximum for an 8Mhz ST, when aided by the Blitter in Hog mode.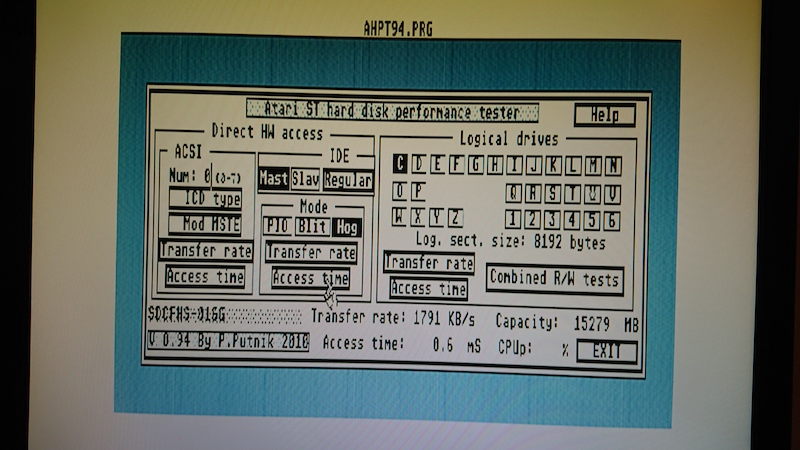 The board is made with through-hole component so should be quite easy to build for the DIY'er.
Biggest obstacles are desoldering the CPU from the Atari motherboard, and programming the 16V8 PLD.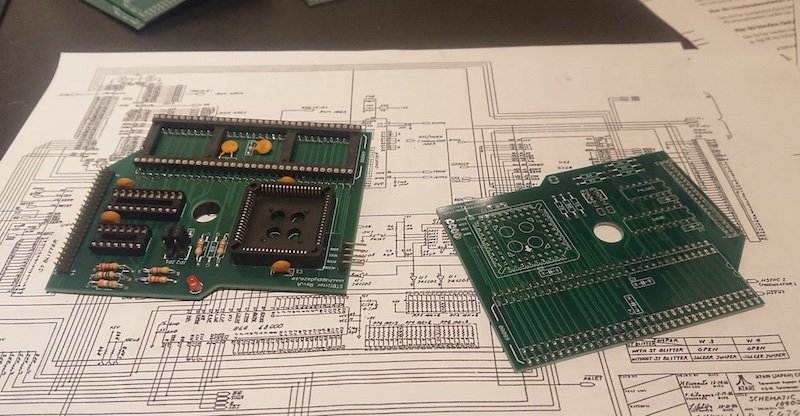 Rev.A has some extra bits for testing which ended up not being necessary.
These are the schematics without the unnecessary resistor R8 and solder-jumpers SJ1 & SJ2.